Elvis Before Graceland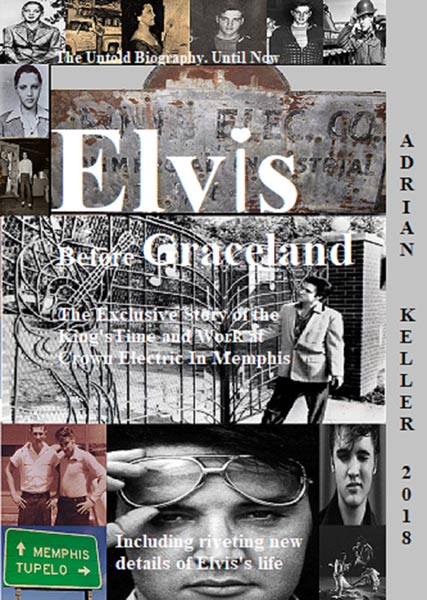 Before Elvis made it on the regional scene as an established musician, he worked at Crown Electric in Memphis as a truck driver and do-all boy. Elvis and the owner of Crown Electric, James Tipler, remained close friends over the years. Tipler stayed in business until 1990 and, in 1986 he hired a young European immigrant, Adrian Keller, in pretty much the same position he once hired Elvis. With time, Tipler and the young man became close friends. Tipler shared with Adrian Keller, his memories of the mid-fifties, Elvis' work habits, documents, and memorabilia unique to a period of Elvis' life, very little of which has been known until now. "Elvis Before Graceland" is Elvis' unique story at Crown Electric and a treasure trove for all interested fans. With over forty never-released photos, documents associated directly with Elvis and with his early years, "Elvis Before Graceland" is a must-read for all fans.
This is an awesome story.  Elvis and his music inspired a young man behind the iron curtain to flee to America – more specifically – Memphis!  His story is inspirational and a tug on the heartstrings.  Elvis would be proud of him.  The proceeds from the sale of this book go to St. Judes Children's Hospital in Memphis.  We strongly recommend it.  You may order a Kindle edition or paperback from the link below.
We will have a limited quantity available at the monthly meetings.